Working mothers across the world always work a 'double shift'. After a full workday, they must take care of the children and put food on the table. The pressure has become magnified since the pandemic began. Almost 42% of U.S women with children left the workforce, according to a report by Visier.  
The situation is even worse for moms of color. WerkLabs's Moms of Color conducted a survey and revealed that almost 33% of women surveyed left their jobs permanently, and nearly 39% of them were laid off.  
However, we can support the working moms of color better by adopting some simple steps: 
1. Perfect intersectional approach 
One of the biggest challenges for women of color in the workplace is sexism and racism. Moreover, organizations focus more on 'categories' of race or gender and ethnicity. In this process, they tend to forget that a person, is much more complex than just a mere 'category' on forms.  
Thus, it is high time we should take an intersectional approach toward diversity, equity, inclusion, and belonging (DEIB). It honors a multiplicity of people, including moms of color.  
Mothers of color are also diverse. Their needs depend on their gender identity, economic status, and family structure.  
2. Ensure parity in payroll
 
The gender wage gap is also a crucial parameter to understanding gender and racial equality in the workplace. Women earned only 83 cents on average for every $1 made by men in 2020. The situation is graver for non-white and non-Hispanic women.  
On average, black women earned only 64 cents, multiracial black women earned 63 cents, and Hispanic women of any race earned 57 cents against the white women who earned 83 cents in 2020.  
Many mothers are the sole earning member of their families, and due to this intentional pay parity, it becomes difficult for them to run their household and they fail to stay ahead.  
On the other hand, with fair pay, they can easily bear the childcare expenses, cope with the parenthood stress, and have a better sense of belonging. The pay parity for moms of color will not only benefit them personally. Instead, it will also contribute to the country's economy.  

3. Normalize flexibility 
Employees who work remotely often find it difficult to turn off their systems and maintain a healthy work-life balance. Thus, companies should offer more flexibility by setting fixed hours for meetings and encouraging employees to set boundaries.  
However, if these options are unavailable, companies can introduce part-time and job-sharing work. It will allow working mothers to record the meeting or take notes. But first, employers need to eliminate the 'stigma' related to flexibility at work.  
4. Communicate openly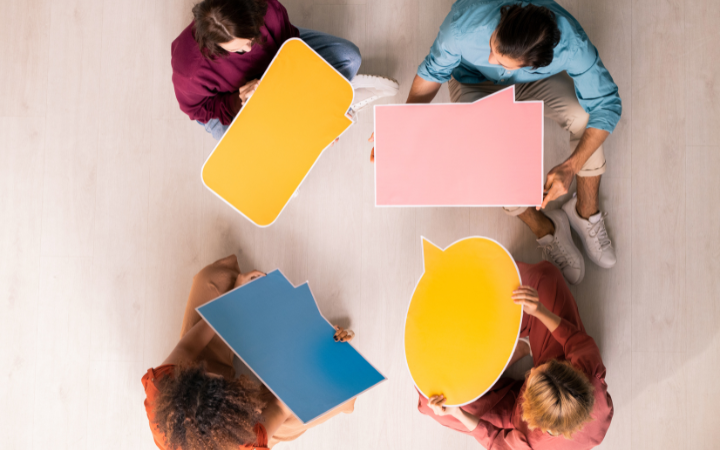 One of the effective ways to support working moms of color is through an open conversation. Instead of thrusting job decisions on employees, employers can talk openly to understand their expectations and requirements. It will help Human Resources and leaders make better decisions that will benefit their employees and make them content.  
5. Implement inclusion in the workplace
The intersectional approach to DEIB will benefit mothers of color and every employee of an organization. Thus, in the DEIB strategy, leaders should use a collective voice for mothers of color to make the workplace more equal and welcoming. This change in policy will benefit mothers of color, who report feeling burnt-out at higher rates than their counterparts.  
We understand that finding the dream workplace or employer is not easy for women, especially for moms of color. However, if you want to return to the workforce with full glory after a gap, a 'returnship' program will be a great way to find a suitable job for you.  
MARS Returnship is one such platform that provides a great opportunity for women to restart their careers in technology. Their 'returnship' program looks out for talented and high-caliber employers that advocate inclusion and gender diversity at work for women, including mothers of color.